We recognize that all of our patients are unique and deserve to receive dental care that reflects their individual needs. Our experienced and talented dental team is committed to working with you and your family to create a comfortable, stress-free, and rewarding dental experience every time you visit our practice.
We are pleased to welcome you and your family, and we look forward to working with you.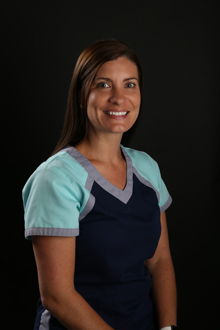 Aubrey
Dental Hygienist
I started in the dental field as a dental assistant in this office in 1997. In 2001, I graduated from the Ohio State University with a B.S. in Dental Hygiene and rejoined this team in 2016. I enjoy working closely with patients and getting to know each person. I strive to make sure everyone I take care of has the best oral health possible.
A Lancaster native, my husband Dan and I have two daughters, Evelyn and Lindy. Outside of work, I spend time with family and close friends, relaxing and enjoying life.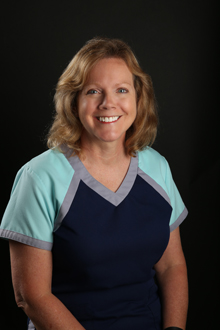 Carolyn
Dental Hygienist
I completed an Associate's degree in Applied Science from Shawnee State University in 1982. I then finished my Expanded Function Dental Auxiliary Certificate at the Ohio State University in 1985 and joined the team in 1986. Additionally, I am qualified to administer nitrous oxide sedation, hold a current Oral Health Access Supervision permit for Ohio, and am a member of the American Dental Hygienist Association. I offer preventive, periodontal, and educational care to our patients.
My husband Keith and I have three adult daughters and a son-in-law. My spare time is spent crafting, and I love walking, sitting around campfires, and pontooning on Buckeye Lake with my family. I am also an active member of Grace Lutheran Church, Colfax.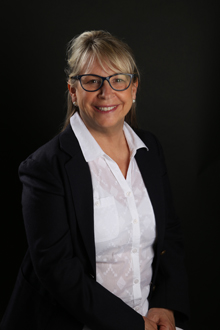 Carrie
Office Manager
I graduated from Shawnee State Community College with an Associate's Degree in Applied Science in Dental Hygiene in 1981. I began my career at Gentle Dental Care in 1998 as a Registered Dental Hygienist and recently I've transitioned to office manager. I handle all administration duties for the practice, including staff management. I really enjoy taking care of our practice and still getting to visit with our wonderful patients.
My husband Jeff and I have four grown children and four granddaughters. When not working, I enjoy time with my granddaughters, my family and friends!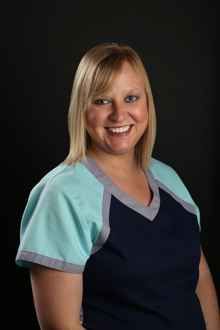 Jenna
Certified Dental Assistant
I attended dental assisting school at Eastland Career Center. I started working in the field in 2006, joined Gentle Dental Care in 2008, and then took a couple years off to care for my young twins. I recently rejoined the team, and am excited to be back working with patients. Most of the time, I prepare them for treatment, explain what will happen, and make sure they're comfortable in the chair. I stay by our patient's side, helping the dentist while providing support and encouragement.
My husband Jay and I have young twins, a boy and a girl, and have another little boy due in November 2017. We're an active family, enjoying camping and other outdoor adventures.
MaryAnn
Dental Assistant
I graduated from the Eastland Career Center dental assisting program and started working in the field in 1993. I joined Gentle Dental Care in 2015 and love working in a positive office where the doctors, my teammates, and our patients feel like family. I prepare patients for procedures, explaining what will happen and answering questions. I stay chairside, assisting the doctor while supporting our patient, and offer home-care instructions when the procedure is finished.
My husband Chuck and I have three children: Colton, Parker, and Myia. I enjoy camping and music and love watching my daughter compete in softball tournaments.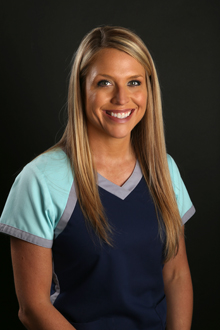 Rhonda
Certified Dental Assistant
I have been part of the Gentle Dental Care family since 2002. Being part of a team that feels like family, and our patients being part of that, is fulfilling. I work closely with the doctors during restorative and cosmetic procedures and am happiest when patients finish with a smile they love. In addition to chairside assisting, I also coordinate the practice's facial aesthetics processes.
My husband Scott and I have three children, Andrew, Thomas, and Sierra, as well as three grandchildren. Family time is important to me, whether I'm traveling to see them or watching my daughter compete in college gymnastics.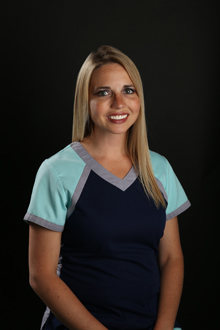 Tessa
Dental Hygienist
I received my degree in Dental Hygiene at Shawnee State University. I then completed qualified education to provide local anesthesia at the Ohio State University and have this qualification on my licensure. I joined Gentle Dental Care in 2017 after starting in the field in 2009. I provide a range of direct patient care, including oral health assessment, cleanings, and preventive treatments. I also educate patients on the importance of oral health and how to keep their smiles clean and bright.
My free time is spent with my husband and our two young daughters. Our family enjoys camping, snowboarding, and outdoor adventures.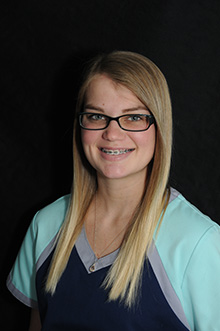 Shania
Certified Dental Assistant
I am a 2017 graduate of Fairfield Career Center and hold a certificate as a Certified Dental Assistant in the State of Ohio and also hold my certification to place sealants. I began my career at Gentle Dental Care at the beginning of 2018. I thoroughly enjoy creating personal relationships with my patients and helping them to achieve a dental health transformation that they will love.
My fiancé, Adam, and I are excited to welcome our first child in June of 2018. We enjoy spending our free time with our 2 dogs, family and friends.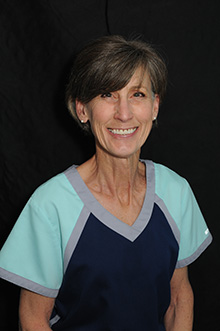 Jo
Dental Hygienist
While in high school, I worked as a dental assistant. Enjoying the clinical aspects of dentistry, I continued my education at the Ohio State University graduating with a Bachelor's degree in Sociology and a certificate in Dental Hygiene. In order to serve patients to the best of my ability, I completed the Expanded Function Duties Assistant certification, Local Anesthesia Licensing and the Oral Health Access Supervision permit for Ohio. As it impacts every facet of overall health, I strive to educate and treat patients to optimize their oral health by customizing home care treatments to work with busy lifestyles, personal preferences and dexterity limitations.
My husband, Brad and I enjoy our family and friends. In my spare time, I enjoy my dogs, gardening and sewing.
Rachel
Appointment Coordinator
I am a 2014 graduate of Fairfield Career Center and hold a certificate in Dental Assisting. I worked as a Dental Assistant through 2017. I found that I enjoyed working with patients at the front desk and began my career at Gentle Dental Care in 2017 as an Appointment and Recare Coordinator. This position allows me to get to know our patients and their families and take care of their scheduling needs. My knowledge in the clinical area has been a great benefit in learning the business side of the practice.
I live in the Logan area with my family and love spending my free time with my sweet little baby girl, Peyton!